To provide patients who are undergoing dental or other necessary health care procedures with safe, comfortable, effective and cost efficient anesthesia services.
More About Our Practice
The CarePoint Anesthesia Group is dedicated to providing specialized anesthesia services for a wide range of patients in the Greater Denver area in a multitude of environments, with a special focus on Office Based Ambulatory Anesthesia. We strive to help to make dentistry more affordable and accessible for those with special circumstances while operating with patient safety as our utmost priority.
More About Our Doctors
We are excited about our newest addition Dr. Jennifer Wallen!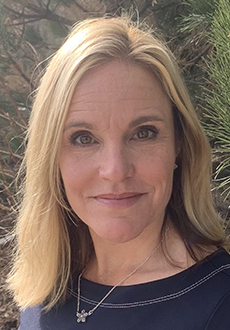 Dr. Jennifer Wallen grew up in a suburb of Pittsburgh, PA.  She completed her bachelor's degree earning a double major in Molecular Biology and General Biology at Westminster College, a small liberal arts college in western PA.  She was awarded the Pfizer Scientific Award for the highest GPA in Molecular Biology.  Choosing to stay in her hometown, she attended the University of Pittsburgh, School of Dental Medicine graduating in the top 5% in her class.  She was inducted into Omicron Kappa Upsilon (national dental honor society) and received top awards in Pathology.  She completed her residency in dental anesthesiology at the University of Pittsburgh Medical Center.  She is proud to be the first woman to successfully complete the program.
After spending several years in private practice in Pittsburgh, Jennifer and her husband, Brett, moved to Denver to accept faculty positions at The Children's Hospital (now Children's Hospital Colorado).  Jennifer spent more than 15 years as faculty at the University of Colorado School of Medicine and Children's Hospital earning recognition as an Associate Professor of Clinical Anesthesiology in 2017.  Jennifer has taught countless residents, fellows and students from many departments at Children's Hospital Colorado and University of Colorado School of Medicine.  She has been the lead instructor for multiple graduate level courses at the University of Colorado School of Dental Medicine.  Jennifer has had the honor to lecture nationally including at the Legacy Anesthesia Series at her beloved University of Pittsburgh.  She has served on the boards for national societies and is currently an office inspector for the State of Colorado Board of Dentistry.
Outside of work, Jennifer, like many Coloradans, loves the outdoors.  She enjoys watching her son, Brady, play lacrosse and can often be found driving to practices and cheering loudly on the sidelines.  She is an avid equestrian having ridden horses since she was young.  She currently competes in the Amateur Owner hunter division with her horse, Three Rivers (River), at shows in Colorado and throughout the country.  Jenn enjoys hiking, skiing, golf and the many days of sunshine in Colorado.
Anesthesia Services in the field of Dentistry have been around for a very long time with an excellent record of safety. These services are quickly becoming increasingly important and more readily available. CarePoint's group of highly trained anesthesiologists specialize in providing you with advanced anesthesia services that are the same as that provided at the hospital, all in the comfort of your dentist's office and at a fraction of the cost.