The CarePoint Anesthesia Group is dedicated to providing
specialized anesthesia services
for a wide range of patients in the Greater Denver area in a multitude of environments, with a special focus on Office Based Ambulatory Anesthesia. We strive to help to make dentistry more affordable and accessible for those with special circumstances while operating with patient safety as our utmost priority. The safety record of advanced anesthesia services provided by residency trained anesthesia providers is a testament to the high standards of care and training that is integral to our field. Care Point Anesthesia specializes in bringing high quality anesthesia services to the familiar and comfortable environment of your dentist's office, not only saving you thousands of dollars and precious time, but bringing a tailored and personal touch to your care.
We work closely with your dentist and his or her experienced team to assure that we provide you and your loved ones with the state of the art, safe and affordable care you deserve. We combine large center anesthesia services with small center personal care. We make it our point to care.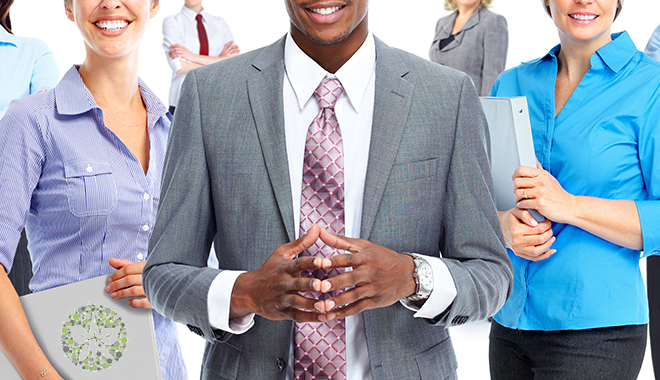 All of our doctors have completed accredited residency programs at either The Ohio State University or the University of California Los Angles. All doctors are or are in the process of becoming Board Certified Diplomats with the American Dental Board of Anesthesiology.
During their training at level I trauma centers, they received extensive training in various anesthesia techniques including intubated general anesthetics, spinal/epidural/regional anesthetics, non-intubated/open airway anesthetics and many moderate/conscious sedation anesthetics. Patients ranged from ASA I to ASA IV undergoing a multitude of medical and dental procedures. They have also completed rotations in both internal medicine and cardiology. A particular area of focus in the program consisted of delivering specialized and individually tailored anesthetics to pediatric patients and patients with different special needs.
Training was completed at several different sites, including The Ohio State Medical Center, Nationwide Children's Hospital, an outpatient pediatric dental surgery center, Ohio State University's College of Dentistry as well the local offices of private dentists. Training sites at UCLA included Harbor UCLA Hospital, UCLA Santa Monica Hospital, Children's Hospital of Los Angeles and dental offices and clinics throughout southern California.
In Colorado, our doctors have continued to stay involved in the academic realm, as Clinical Associate Instructors at University of Colorado School of Dental Medicine and Course Instructors at the Community College of Denver Hygiene Program.
Dr. Philip YenDr. Yen grew up in Northern California's Bay Area, then traveled to Southern California for undergraduate studies. Dr. Yen graduated with a degree in Physiology from UCLA, then went across town to attend dental school at University of Southern California School of Dentistry and graduated Summa Cum Laude. Throughout his education, he has been involved in many research projects including anesthetic drug profiling, novel ophthalmic protein characterization, and DNA repair mechanisms.

Dr. Yen is a board certified diplomate and serves on the board of directors in the American Dental Board of Anesthesiology. This appointment, along with serving as a oral board examiner, allows Dr. Yen to make ongoing contributions towards maintaining and elevating a high standard of practice in the field of Dental Anesthesiology. Dr. Yen contributes continuing education review articles in the journal Anesthesia Progress and lectures to various courses and student groups.

Dr. Yen finds serving the pediatric and special needs population very rewarding, as these groups are often the ones who present with the greatest level of fear and apprehension. Dr. Yen also travels to Nicaragua annually to provide anesthesia to those with extremely limited access to care. In addition to taking care of his patients, Dr. Yen enjoys getting lost outdoors, watching his San Jose Sharks, and traveling to find new and exciting foods.

Dr. Joshua JackstienDr. Jackstien grew up enjoying the Rocky Mountains of Salt Lake City, Utah. He attended college in Utah where he studied business and medical biology. He spent two years living in Guatemala serving his church and when he returned he graduated from the University of Utah with a degree in Business Administration. Dr. Jackstien and his wife Jessica then moved to Philadelphia where he attended dental school at Temple University. Dr. Jackstien graduated Summa Cum Laude from Temple along with other awards and accolades.

Dr. Jackstien and his family moved to Columbus OH in order to attend The Ohio State University's Oral and Maxillofacial Anesthesiology program. Currently, Dr. Jackstien is one of the lead anesthesiologists at CarePoint Anesthesia and also teaches Anesthesia and emergency management at the CU's school of dental medicine. He also travels throughout the country to lecture on the topic of anesthesiology, most notably Harvard school of dental medicine. He has served on many dental anesthesia related boards and committees including the American Society of Dentist Anesthesiologists. He also serves as one of Colorado's State Dental Anesthesia Permit inspectors.

Dr. Jackstien, his wife Jessica and their two young girls Everest and Hadley enjoy everything outdoors and the mountains of Colorado are their playgrounds. Dr. Jackstien and his family enjoy skiing, Mt Biking and spending time together exploring the great outdoors.

Dr. Kristopher SmithDr. Smith grew up in the Reno Tahoe area of Nevada. He studied medical biology at the University of Nevada Las Vegas. After studying in Australia he completed his doctrine in dental medicine at the UNLV School of Dental Medicine. Upon graduation from dental school, Dr. Smith moved to Los Angeles where he completed a dental anesthesia residency at UCLA. Dr. Smith grew up snow boarding near Lake Tahoe was excited to be back in the mountains enjoying biking, camping and snowboarding. Dr. Smith is a board certified diplomate of the American Dental Board of Anesthesiology.
Dr. Rebecca ReesDr. Rees grew up in the Southwest, living in both Prescott and Phoenix, Arizona. She attended Arizona State University and graduated summa cum laude with a degree in Justice Studies. Dr. Rees was accepted into the Phi Beta Kappa national honor society during her time at ASU. Upon graduation, Dr. Rees had a change of heart and decided that the medical field, not the legal field, was her calling. She attended dental school at the University of Colorado Denver and graduated in 2012. Dr. Rees was drawn to the rewarding sense of service that comes with providing anesthesia to dental patients who otherwise would not be able to complete their much-needed dental treatment. She attended and completed her anesthesia residency at NYU Lutheran Medical Center in Brooklyn, New York. In the future, she plans on serving the needs of patients in both Colorado and abroad; it is her philosophy that no patient, children and special needs populations in particular, should go without dental treatment out of fear or the inability to 'make it through' an appointment.

Dr. Rees is thrilled to be living back in Denver and enjoys all that Colorado has to offer. In her free time Dr. Rees enjoys hiking, camping, dancing, reading, cooking, trying new restaurants, and, most of all, traveling. She also has a special place in her heart for any four-legged creature; her dog Ella came from the Boulder Humane Society and has proven to be a wonderful study companion and roommate.

Dr. Kris MendozaDr. Mendoza grew up in Fresno, CA where he enjoyed spending most of his free time in the Sierra Nevada mountains. Influenced by his parents, he knew he wanted to pursue a career helping others and thought dentistry was the perfect fit. He attended the University of the Pacific as a pre-dental student, where he earned his Bachelors of Science in Biology. He continued his studies at the UCLA School of Dentistry where he earned his Doctorate of Dental Surgery. During his time at UCLA he served as the President of the American Student Dental Association, representing and advocating on behalf of dental students throughout the country. Throughout his time at UCLA, Dr. Mendoza developed an interest in access to dental services and wanted to help those who would otherwise be unable to receive dental care. This led him to dental anesthesiology, where he worked with various patient populations during his residency at UCLA.

Upon graduation, Dr. Mendoza knew he wanted to live in Colorado and found a home with CarePoint Anesthesia. He continues to work with multiple patient populations and enjoys serving those in need. Now that he lives in Colorado, he tries to spend as much time outdoors as possible and wants to summit all of Colorado's 14ers. Dr. Mendoza also enjoys working in the outdoor industry and competes in obstacle course races and ultra-marathons.

Dr. Kevin CroftBefore earning his DDS at the Stony Brook School of Dental Medicine Dr. Croft graduated Magna Cum Laude from the University of Utah. He completed a hospital-based, CODA-accredited, residency in Dental Anesthesiology at the Stony Brook University Medical Center and is licensed to provide all levels of sedation/anesthesia. During his residency Dr. Croft completed rotations in Emergency Medicine, Internal Medicine, Cardiology, Pediatric Medicine, Pain Management, Post-Anesthesia Care, Ambulatory Anesthesia and Office-Based Anesthesia. On a daily basis he anesthetized patients for medical and dental procedures across the spectrum of medical complexity, working in the main operating room, the emergency setting, and in private offices throughout New York. With this training Dr. Croft is uniquely prepared to provide anesthetics specifically in ambulatory settings like dental offices. He is also Director at Large for the American Society of Dentist Anesthesiologists and the Dean of the Institute for the Management of Pain and Anxiety. When there is time between chasing dreams with his wife Michelle and raising their five lively children, Dr. Croft can often be found trail running the back country of the rocky mountains.